UrbanByNature China Webinar #2 Recap: Enabling Conditions and barriers to implementing nature-based solutions
Missed the second UrbanByNature China webinar? Let's briefly recap what happened:
The first part of the webinar focused on NBS interventions for climate and water resilience and looked at the enabling conditions and barriers to their implementation.
Stuart Connop from the University of East London presented the process that the three Connecting Nature front-runner cities of Genk (Belgium), Glasgow (UK) and Poznan (Poland) underwent to uncover the barriers and enabling factors of scaling nature-based solutions (NBS). To move from localized projects piloting nature-based innovations to stages where NBS are embedded into city practices, a four-step initiating scaling process was developed and subsequently carried out. 
Each city worked with an independent bridging organization which conducted one-on-one interviews and workshops with a diverse group of decision makers and stakeholders to identify the context-specific barriers and opportunities to NBS scaling. In the case of Poznan, the identified challenges included senior policy-makers not being aware of the benefits of NBS and pressures to develop open space due to a booming housing market. To address these, the Poznan city team compiled a nature-based solutions catalogue that is now being used as an official document to engage both colleagues in the local authority and external stakeholders in the delivery of NBS. Due to the success of the NBS catalogue, other Connecting Nature cities expressed interest in developing similar documents adapted to their geographic region, mentioned Connop during the discussion. 
Nian She from the Tsinghua University Innovation Center in Zhuhai shared his experiences in designing and constructing NBS interventions for climate and water resilience under the Chinese Sponge City Programme in the cities of Zhenjiang and Zhuhai. 
Rapid urbanization and climate change have increased the frequency, severity and impact of natural disasters and stormwater events on China's cities. To deal with these, an oyster reef coastline protection project and an urban leisure park serving as temporary storage of excess rainwater were constructed in Zhuhai. Similarly, green spaces and permeable paving solutions were implemented in Zhenjiang. While these pilot interventions successfully provided flood protection and improved quality of life in these cities, the Sponge City concept as such still faces challenges with regards to public perceptions and expectations, as well as high financial needs for construction and maintenance. 
In the subsequent discussion, She stressed the importance of understanding and addressing the needs and concerns of local residents to generate buy-in as well as bringing in the private sector to leverage additional funding for Sponge City construction.
The second part of the webinar focused on the challenges and opportunities regarding the implementation of NBS for urban regeneration.
Carolina Madruga from Tecnalia introduced the CLEVER Cities approach to leveraging NBS in vulnerable neighborhoods. Despite the potential of NBS to improve urban environments and achieve societal impact, cities are often confronted with several barriers when it comes to their implementation. These range from a lack of social acceptance and political support to financial constraints and legal rigidity.
Sean Bradley from Groundwork London followed this with a deep-dive into the specific challenges encountered in London's CLEVER Action Lab in Thamesmead. Amongst others, limited participation and lack of public acceptance constituted key barriers that the Thamesmead team had to overcome. To this end, they considered the motivational aspects of different resident groups and curated distinct responses using various communication channels to reach them. They also engaged in building community relationships beyond the scope of the project. Nevertheless, dissatisfaction is a common phenomenon as it is impossible to satisfy everyone, stressed Bradley. As such, it is their long term goal to ensure that the various stakeholder groups are heard and that their positions are understood to create a sense of community ownership.
Taoran Guo, Founder of the Forest City Studio in Shanghai, presented the current state of urban ecological restoration in China, highlighting some of the technical challenges that practitioners are faced with and the opportunities that national and international biodiversity efforts present. Urban ecological restoration mainly takes place in large, densely-populated cities in which biodiversity has been extensively lost, knowledge of pre-existing ecosystems is limited, and large, connected areas available for ecosystem restoration are lacking. Therefore, urban ecological restoration requires extensive, continuous and scientifically-based human design, intervention and monitoring. 
As the UN Decade on Ecosystem Restoration begins and COP15 of the Convention of Biological Diversity is scheduled to take place in Kunming, China's focus on promoting ecological civilization provides an excellent opportunity for ecological restoration that is focused on researching and incorporating native species to achieve a sustained increase in urban biodiversity. During the discussion, Taoran Guo expanded on the importance of using native species since they are often more capable of withstanding extreme weather events than non-native trees and plants. In addition, he emphasized the need to educate residents about the value of ecological restoration to overcome negative perceptions thereof and to encourage companies to engage in roof greening activities to serve as good practice examples.
To attend our upcoming events and receive our monthly UrbanByNature Digest, fill out the UrbanByNature registration form.

Our partners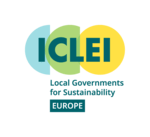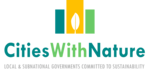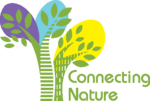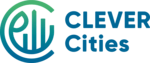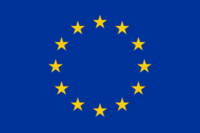 The UrbanByNature programme is funded by the Horizon 2020 Framework Programme of the European Union under Grant Agreements No. 730222 and No. 776604. The sole responsibility for the content of this website lies within UrbanByNature and in no way reflects the views of the European Union.