UrbanByNature China Webinar #1 Recap: Introducing NBS and the UrbanByNature programme in China
Did you miss last month's inaugural UrbanByNature China webinar? Let's briefly recap what happened:
Ms. Chuntao Yang from ICLEI East Asia introduced participants to the UrbanByNature programme by taking them through the seven steps and explaining their relevance for urban NBS implementation. 
This was followed by a presentation by Mr. Marcus Collier from the Connecting Nature project who introduced the concept of nature-based solutions and the manifold environmental, ecological and social benefits they provide such as clean air and water, biodiversity and improved health and well-being. He also outlined how Connecting Nature is helping accelerate the proliferation of NBS, namely by devising new methods and tools for NBS financing, nature-based entrepreneurship and measuring the positive impacts of NBS.
Delving deeper into the social co-benefits of NBS, CLEVER Cities coordinator Mr. Martin Krekeler showcased how the cities in the  project are leveraging NBS in neighbourhoods that are in need of urban regeneration: Interventions in Hamburg's Neugraben-Fischbek district, for example, include the creation of a green corridor, a nature playground and an urban gardening initiative with residents of a refugee camp. All these are aimed at enhancing residents' well-being and social cohesion through the provision of spaces and opportunities for recreation and personal exchange. 
Last but not least, Mr. Qin Mao from Shanghai's Changning District presented the habitat garden initiative in Hongxu, a public housing community built in the 1990s, which saw the transformation of a nearby site into a green oasis for wildlife and nearby residents alike. Thanks to its success, the habitat garden design and governance model will be replicated in seven other communities throughout the Changning District.
The ensuing Q&A session highlighted the fact that citizen engagement has been a crucial component in the planning and maintenance of the NBS interventions - both in the European project cities as well as in Shanghai's Changning District. Asked what Chinese cities can learn from Europe in terms of urban NBS, Mr. Mao stressed the importance of a long-term good practice exchange on different types of NBS and governance models. In turn, the European speakers hope to learn from China how to implement large-scale, city-wide NBS interventions such as the sponge city. 
To attend our upcoming events and receive our monthly UrbanByNature Digest with links to the webinar recordings, fill out the UrbanByNature registration form.

Our partners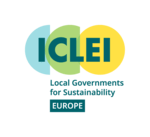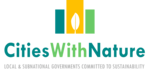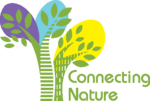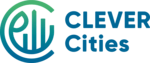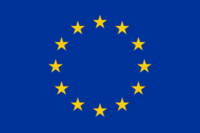 The UrbanByNature programme is funded by the Horizon 2020 Framework Programme of the European Union under Grant Agreements No. 730222 and No. 776604. The sole responsibility for the content of this website lies within UrbanByNature and in no way reflects the views of the European Union.