Revamping the UbN Scottish Hub
UrbanByNature (UbN), the educational and capacity-building initiative championing Nature-based Solutions (NbS), established by ICLEI Europe,  is set to support and usher in a new era of urban sustainability and biodiversity in Scotland. The Scottish hub of UbN, hosted by Glasgow, is gearing up for the next phase: a transformative year ahead, with plans already in motion for 2024.
Under the leadership of Glasgow, the Scottish hub is undergoing a strategic overhaul to deepen its impact on urban sustainability and biodiversity across the region. Key themes and strategies will be at the forefront of discussions for policy innovations and commitments to net zero and biodiversity gains, including support from the flagship NbS project as Network Nature Plus, as well as. The Hub will also explore the human and ecosystem health aspects of nature based solutions while ensuring a gender, inclusion and diversity lens is applied..
Drawing inspiration from successful projects and initiatives like the "Green Recovery Dialogues", "CLEVER Cities UbN webinars" and "NetworkNature Hubs", the Scottish hub seeks to address pressing questions and challenges for a more sustainable future.
One of the primary changes in the works is an enhancement of the "lunch & learn" webinars, which have proven successful in the past. These webinars will be adapted to cater to the local audience, emphasizing in-depth discussions and increased interaction with the participants. The shift will focus on the exchange of knowledge and best practices among stakeholders with longer but fewer contributions from experts and hence more time for interactions.
Additionally, an annual face-to-face event is in the pipeline, designed to expand the network and outreach of the hub. Effective partnerships and audience engagement are paramount, and collaboration with various stakeholders, such as the NbS EduWorld, will be fostered to maximize the hub's influence.
The hub will also promote and facilitate connections with other NbS hubs within the NetworkNature framework and others. In addition, efforts are made to ensure that the initiative responds to changing educational needs and thus always moves with the times.
Glasgow and the Scottish hub of UrbanByNature are poised to lead the charge for a greener, more sustainable, and biodiverse future, setting the stage for a transformational 2024.

Our partners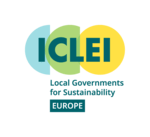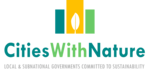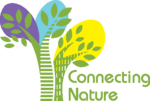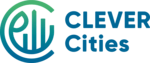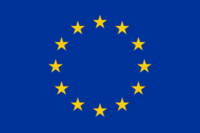 The UrbanByNature programme is funded by the Horizon 2020 Framework Programme of the European Union under Grant Agreements No. 730222 and No. 776604. The sole responsibility for the content of this website lies within UrbanByNature and in no way reflects the views of the European Union.