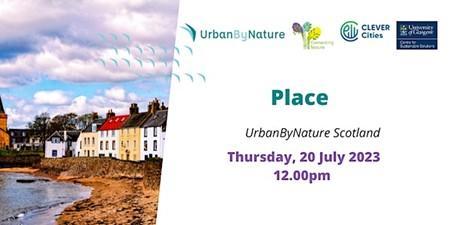 The world is changing, and so are Scotland's places. Policy makers and researchers will have to work collaboratively with communities in the coming years to improve people's lives by making sustainable, liveable and productive places. This will play a key role in delivering on the United Nations Sustainable Development Goals, as well as our national outcomes. We live in challenging times, but better places will be an important part of our response to Scotland's strategic priorities of net zero, child poverty and a wellbeing economy. Changes to our places will not always be easy. People care about their neighbourhoods and rightly and reasonably expect that new development should improve their lives, rather than undermining what they value most. This lunch and learn will explore how we engage in conversations around place.
The event will take place on July 20, 2023 at 12:00 BST.
Dr Ria Dunkley, Senior Lecturer Pedagogy, Praxis and Faith at the University of Glasgow chairs the fourth webinar in the UrbanByNature Lunch and Learn series. We will hear the following talks:
Dr Michael Pierre Johnson, Innovation Leadership Fellow in the Creative Economy at The Glasgow School of Art: The Value of Participatory Design and Nature-Based Enterprise in Glasgow's Sustainable Development Ecosystem.
Dr Carey Doyle, Manager, Community Ownership Hub: Glasgow and Clyde Valley: Who are the Experts? Placemaking and Community Empowerment.
Etive Currie, Senior Planner, Glasgow City Council: TBC
There will be time to ask our panellists questions.
Please note this webinar will take place on Zoom Webinar.

Our partners
The UrbanByNature programme is funded by the Horizon 2020 Framework Programme of the European Union under Grant Agreements No. 730222 and No. 776604. The sole responsibility for the content of this website lies within UrbanByNature and in no way reflects the views of the European Union.