Nature in the City — Advancing Social Impact through NbS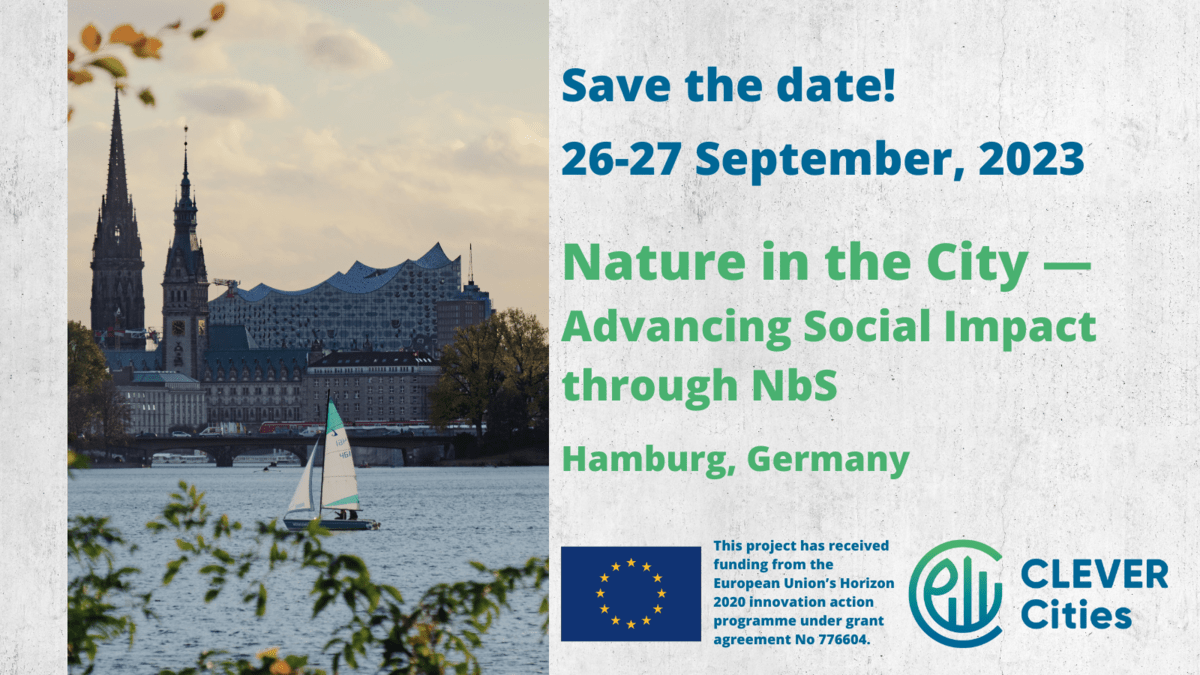 CLEVER Cities is excited to invite Horizon Europe/2020 Nature-based Solutions (NbS) projects to Hamburg, Germany for a deep dive into the social and environmental impact potential of nature-based solutions. Interactive workshops, presentations, and panels will highlight enablers and barriers to co-creating community driven NbS, leveraging real-life examples from around the world. The primary event will take place Sept. 26th and 27th, with an optional welcome keynote on Sept. 25th, and local NbS site visits on Sept. 28th. Sessions will be hosted by a wide range of starting, ending, and ongoing EU projects. UrbanByNature will present regional case studies at a dedicated NbS hub panel. 
26-27 Sept. 2023 08:30 - 18:00 CEST
Am Inselpark 19 21109 Hamburg Germany
Sept. 25 
Evening kick off and welcome keynote (optional)
Sept. 26
Interactive sessions and networking
Sept. 27
Interactive sessions and networking
Sept. 28
Hamburg NbS site visit (optional)
Stay tuned for information on how register to attend!

Our partners
The UrbanByNature programme is funded by the Horizon 2020 Framework Programme of the European Union under Grant Agreements No. 730222 and No. 776604. The sole responsibility for the content of this website lies within UrbanByNature and in no way reflects the views of the European Union.